Structural and personal forms of injustice mark our contemporary society, creating barriers that limit and distort our ability to live as a community where all people can thrive. One may think that churches (or "the church") would be one of the first places you would look to find solace from these injustices. Yet, for many who have experienced instances of exclusion, churches and formal religious organizations have come to represent for them the very injustices the church is called to combat. That, however, is not the end of the story. Every generation has the opportunity to write a new chapter to this old story, a chapter informed by – but not controlled by – what has come before it.
Enter The Shout.
Led by Pastor Hannah Bonner, The Shout is an ecumenical space that promotes the radical idea that justice and spirituality are inseparable from one another. Housed within the larger St. John's UMC faith community, The Shout aims at taking seriously the injunction to "love your neighbor as yourself," and to do so in a way that promotes actions that echo throughout the city, the country, and the larger global community: "Shout, do not hold back! Lift up your voice like a trumpet!"
Each month The Shout will be heard, incorporating different art forms (from poetry, visual art, photography, and music), as well as voices from different faith communities in a way that will speak to the injustices plaguing the Houston community, the national community, and the world at large. Ecumenical in its stance, relational in its approach, and simultaneously spiritual and justice-oriented, The Shout has as its goal nothing less than the cultivation of a community of diverse people committed to transforming our world. Will you join?
Attire: Casual, or whatever it makes you happy to wear.
Parking: On street or adjacent lot, hospitality coordinators will be present to help direct.
Contact: TheShoutHTX@gmail.com or @TheShoutHTX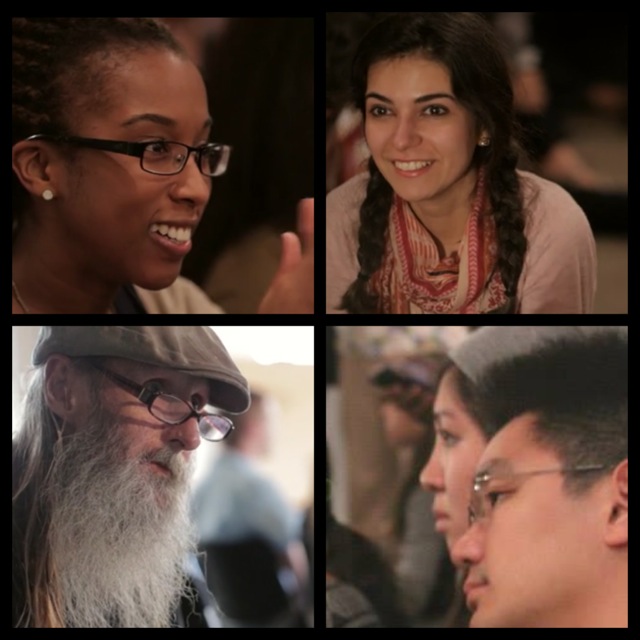 The Barn
On March 1, 2013 Dance Source Houston assumed management of Barnevelder Movement/Arts Complex, now named The Barn – Dance Source Performing Arts Space. Located at 2201 Preston St, Houston, TX 77003, The Barn is a 7200 sq. ft. downtown Houston facility housing 2 fully equipped dance studios and a 120 seat theatrical performance venue. The Barn facility is available to be rented by outside groups for classes, workshops, rehearsals, performances and special events.